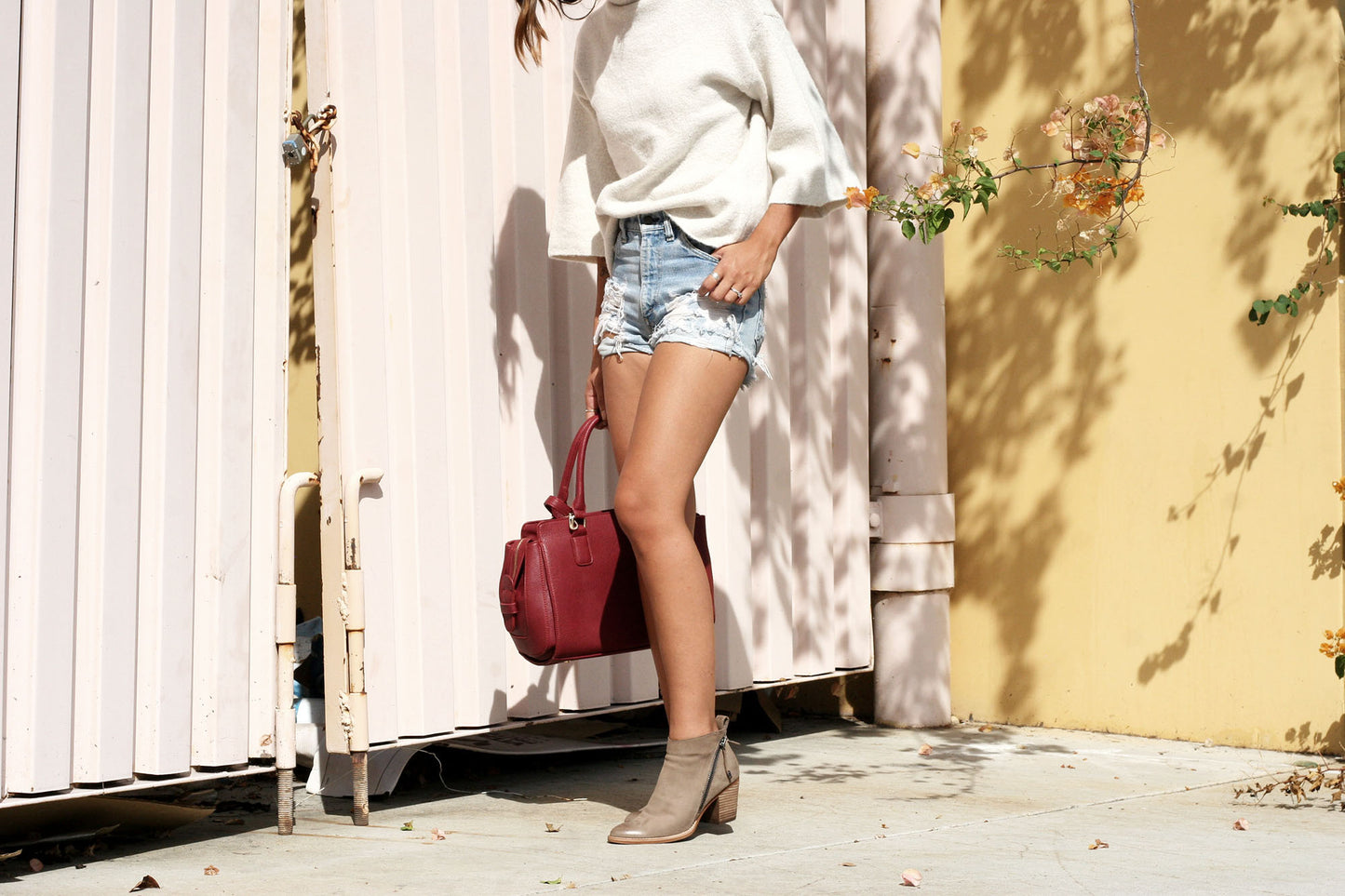 BLOGGER SPOTLIGHT: Unconscious Style
Style blogger, Stephanie Heyden from Unconscious Style, shares her taste of fashion in California weather.
Currently, in California is still on the warm side but Stephanie incorporated a warm mock neck sweater with bell sleeves, denim cuff shorts with neutral tone booties. This outfit is a perfect transition for the cooler season. She also featured our Pink Haley Dana Woven Satchel in the color WINE which also adds the finish touch to this fall inspired outfit. This satchel can become your everyday bag for fall!